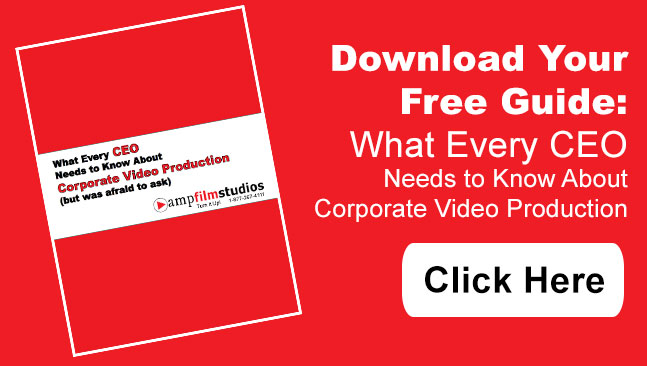 Download your free guide "What Every CEO Needs to know about Corporate Video Production . . . But was afraid to ask" here. It includes the important information you need to know before producing any corporate communications, sales or marketing videos (See testimonial video below).
AMP Film Studios, a division of Active Media Partners, CORP, provides film, video and multi-media production services across the USA in several different areas under different brands. What they all have in common is that they create compelling and engaging professionally produced content that is distributed across the digital divide. For more information call 1-877-267-4111 and use option 1 to reach us immediately.
Corporate Client Testimonial

One of our corporate client talks about the value of the series of videos we produced for his business and the impact it has had over two years. AMP Film Studios, providing corporate video production services for all types of business clients in North America. Call today for a 100% money back production guarantee at 1-877-267-4111. Offices in Florida, New York, New Jersey and California, serving the USA.