Broadcast Television Video Production
(Real Fighting Championships – RFCMMA)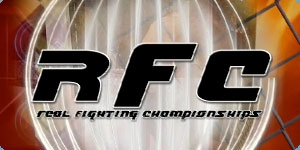 AMP Film Studios Productions, a full service film production, video production and multimedia production company provided full production services to the Real Fighting Championships Mixed Martial Arts (MMA) organization.
We provided production and post production on five 90 minute MMA specials that have aired on the Sun Sports Network and Fox Sports Network. Additionally, we recently completed production and post production on the first ten (10) RFCMMA television shows. RFCMMA is a 30 minute television show that highlights and interviews the fighters and culminates with their match. Use the flash video viewer above to see samples of our work.
Are you interested in sports television production? Click here to contact us and see if our crew is available for your next sporting event.
Documentary Film Production
Sacred Waters – 90 min
Video Production
AMP Film Studios provided provided production and post production services on the long form documentary "Sacred Waters" (originally titled 90 miles to Freedom).
We were responsible for all principal photography, including a trip to Havana, Cuba, and all the post production to complete the project. Sacred Waters is a 75 minute documentary chronicling the Cuban Exodus since Fidel Castro took over the country. Narrated by Steven Bauer, with interviews of Andy Garcia, Christina Saralegui , Gloria Estephan, Arturo Sandoval and many others. This movie was nominated by the Palm Beach International Film Festival for Best Documentary Feature. Interested in film production? Contact us at (813) 630-0088 and find out our availability for your next long form project. Use the Falsh Video VIewer above to see samples of our production and post production work.
Music Video Production- Aparentemente
(Yaga & Mackie, with Arcangel & delaghetto)
Multimedia productionConvergent Media provided music video production services for Univision and La Calle Records. We were responsible for all principal photography and post production for the music video "Aparentemente".
This music video was the number one video in Puerto Rico when it debuted and the 89th most watched Spanish Music Video on Youtube in March 2007. Use the video viewer at the top of the page to view samples of our music videos.
Other Clients Include:
HDNet
Paramount Pictures
Schering/Key Pharmecuetical
WB38
Atlantic Records
Department of Children & Families
TECO
The Florida Orchestra
American Stage
and more
ActiveMD Patient Education Program
Patient Education Videos
ActiveMD Patient Education Program
AMP, designed the ActiveMD Patient Education Program because of a need in the medical and health community to accurately reflect their expertise, commitment and results to other doctors and the public. Through the ActiveMD division we offer completely customized medical and health patient education and marketing videos. The program offers Doctors the ability to harness the power of a professional motion picture production using the latest technology. The customized high definition videos can be deployed many ways including HD DVDs, Blue Ray DVDs, standard DVDs and integrated web video content. If you would like to learn more about the ActiveMD program please call (813) 630-0088 for your free DVD video "Growing Your Business Using Patient Education." It explains our entire program and our success with Doctors across the country (offered to qualified medical practices only). If you are a medical or health facility looking for dynamic film, video or multimedia production and want customized patient education video content delivered via DVDs or your website go to the ActiveMD website now.